Hello everyone, how are you doing?
I feel fantastic 🤩 You know why? Because I feed my soul with positive and empowering food every day. I'm not talking real food here but books. I love books, but I'm a slow reader... So when a Blinklist ad keeps popping on my tablet almost every day, I start growing curious and since I tried it, I'm hooked! Yep, even if I have always considered myself as a visual learner!
As you may know, I spend most of the week days alone. Hubby and Fiston leave the house for school around 6h30 every morning. Way too early (and fast paced) for me to have breakfast with them! So now, I spend meal time with great minds like Tim Ferris, Brené Brow, Dean Graziosi, Brian Tracy, ... And just this morning with Jocelyn K. Glei author of Unsubscribe. So. Powerful.
So let's just jump right in to learn more why Blinklist is my best find of the week!
Friday Find #1: Blinklist
Their own description is so well written, so I'll let them do the speaking 😉
"Blinkist helps you understand powerful ideas and the world around you through insights from the world's best nonfiction titles. Listen to or read the key ideas from nonfiction bestsellers in around 15 minutes with our Blinks, get the main takeaways from podcasts in 15-minute listens with our Shortcasts, or dive deeper with full-length audiobooks—all in one app. Boost your knowledge and gain new perspectives with the latest ideas in business, personal growth, psychology, relationships, and more.
"Whether you're looking to improve your professional skills or explore new subjects you didn't know you loved, Blinkist helps you to discover nonfiction titles, authors, and podcasts you'd like to spend more time with, and makes big ideas accessible to everyone—no matter how busy you are. Our expert editorial team selects the top titles in nonfiction and podcasting from the world's brightest thinkers, innovators, and creators and crafts them into Blinks and Shortcasts—meaningful, actionable packs of insight."
Is there more to say? See or should I say listen for yourself for one week by grabbing your free trial here!
Friday Find #2: Breakfast & Brunch
We may not eat breakfast together on weekdays, but I assure you we make up for it on the weekends! And there's nothing like a good meal to spend some quality time together. We chat, we eat and we get a head start on the week's meals.
And one of my favorite places for inspiration is Kitchen Bloggers (I share my favorite recipes on Substack every weekend 😉)
If the words breakfast and brunch are enough to make you salivating, good news Elisa, the new owner, has a treat for you...
Their BRAND NEW SNACK PACK - Breakfast & Brunch is now live! It is available as a one-time purchase without any on-going membership and you can save 50% on this kitchen-tested recipe + photo PLR pack when you add coupon code SnackPack50 at checkout today through Sunday.
Click Here For a Yummy Weekend Ahead
Friday Find #3: Wow! Low-Content Product Bootcamp 🤩
We are surrounded by so many awesome entrepreneurs that it's hard to keep up with every release without feeling overwhelmed and overwhelm you too.
But this time it was just impossible for me to put aside this new release from Content Sparks.
Their brand new white-label course, ready-to-teach-earn-while-you-learn is all about how to create and sell low-content products that are easy to set up and which earn you quick income.As you surely know, low-content products referred to products that don't demand a lot of time and effort to create, but which your audience snaps up whenever you publish them for sale.Already know the benefits of creating low-content products?
How about earning money by sharing your knowledge now?
It can't be any easier with this new Content Sparks' Beacon course!
You'll get all the content you need to start teaching your own program right away, while surely learning a thing or two yourself during the process 😉
That includes:
Course Book

Action Guide

Worksheets

Cheat Sheet (course summary)

Slideshow

Speaker notes

...and more
It's all professionally designed to give your students an actionable learning experience.They'll even come away from the course with their first low-content product ready to sell!
Your Earn-While-You-Learn Destination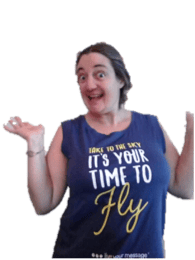 Pssst...

[COMING SOON] Live Your Message - the live event you'd be crazy to miss!
I'd LOVE to (virtually) go with you. Here's the link to pick up the special price:https://liveyourmessagelive.com/friend
NOTE: I don't earn affiliate commission for sharing that event but I know first-hand how empowering it will be. That's why I'd love you join me so we can have fun together. All I'm asking you is to enter my name, Stephanie Gilbert, as your referee so we're both in to earn awesome prizes. Not random useless prizes, but hand-picked to move our biz forward.
>> Get Your Ticket & Live Your Message
Disclosure: From time to time, I will include links in the emails that would include promotions for my own products or affiliate products, meaning I get paid when you buy the product. However, I only ever mention products I love and would recommend whether I was being compensated or not. Always use due diligence when buying anything and remember, what works for me may not always work for you!